16-channel H.264 encoder with 16x4 crosspoint switch | Model 819
16 channel H.264 full frame-rate capture
Two simultaneous H.264 streams per channel
16x4 video crosspoint switch
PCI Express x1 interface
HTTP live stream segmenter
Description
Model 819 is a multifunctional video codec capable of simultaneous capture from sixteen video inputs. The board can provide multiple output streams for each video input: two H.264 streams at independent resolutions, frame rates, bitrates; and an uncompressed (preview) stream. Each channel allows an individually configured multi-window character and graphics overlay and provides real-time motion data.
Individual scalers and deinterlacers facilitate optimal resolutions for each captured stream. For example, a high-resolution, high bitrate stream may be selected for archiving, while a lower resolution, low bitrate stream is preferable for simultaneous streaming to handheld devices, smart phones.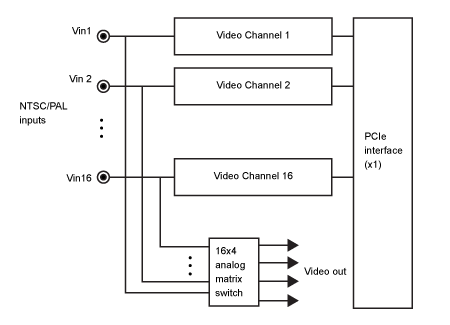 H.264 Encoder
The H.264 encoders implement efficient high quality Baseline Profile Level 3 compatible H.264 compression. Flexible encoder control allows achieving optimal stream parameters for a wide variety of applications. The output streams may be formatted as elementary or MPEG-4 program (.mp4) streams.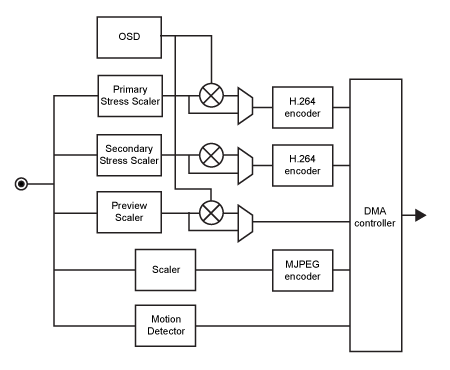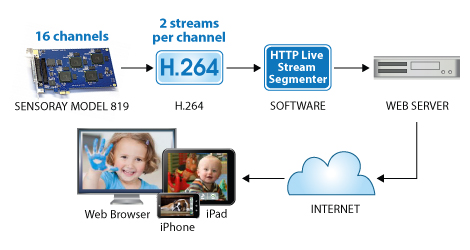 Accessories
A termination box is recommended for interfacing video signals to the 819, along with a cable, model 817C1 (DB37 to IDC34), to connect the 819 to the termination box. Sensoray offers the following termination boxes:
---
Model 817TAS is an indispensable tool for application development and troubleshooting with Sensoray's 16-channel frame grabbers (models 615, 617, 817, and 819). The 817TAS splits a standard composite TV video signal (BNC connector) into 16 buffered outputs of standard amplitude and impedance. The outputs are connected to a 34-pin ribbon cable connector that is compatible with all of the above-mentioned frame grabbers. A combination of models 817TAS, 609TC/TE/TG and 817C1 cable yields a splitter with 16 BNC outputs.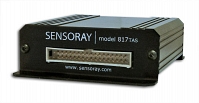 ---
Model 609TA-ND provides sixteen BNCs for inputs and eight BNCs for video output; also requires cable 609C2 (video out).

---
Model 609TC provides sixteen BNCs for camera connections and is 2U height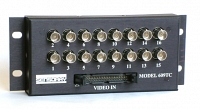 ---
Model 609TE provides sixteen BNCs for camera connections and fits in the space of a PC's CD player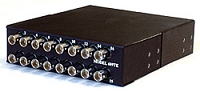 ---
Model 609TG supports thirty-two camera connections and is 2U height for 19" enclosure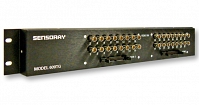 Specifications
Video & Audio
Inputs
video: 16 NTSC/PAL, composite, 75 Ω

Outputs
video: 4 NTSC/PAL, composite, 75 Ω
Encoding
video: H.264 BP@L3

Video resolutions
NTSC: 720x480, 704x480, 352x240, 176x120
PAL: 720x576, 704x576, 352x288, 176x144
Bitrates (H.264)
100 kbps to 8 Mbps per channel
Video preview format
YUV 4:2:2
Text overlay
up to 8 windows per channel
Frame rates
H.264: up to 30/25 fps (NTSC/PAL) per channel
Other
Interface
PCI Express x1
Video I/O connector
DB37
Operating temperature
0 to 55°C
Downloads
File
Version
Type
Size
819 Windows SDK
1.0.4
ZIP
25.65 MB
819 Linux SDK
1.2.0
GZ
3.39 MB
Other Operating Systems
Need a software development kit for another operating system? We can port our SDK to
your OS or provide the information you need to do it yourself. Contact Sales for details.
Pricing & Ordering