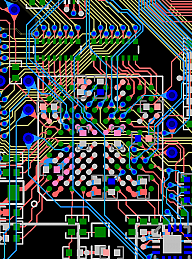 Need something special? No problem!
Sensoray has been designing and manufacturing custom and off-the-shelf electronics in the USA since 1982. Our engineering group specializes in high performance, cost-effective OEM solutions for video capture/processing and measurement and control, and our experienced engineers have expertise in a broad range of application areas. Sensoray's battle-tested IP and hardware building blocks, such as the Dragon audio/video processing engine and Model 4011 embeddable DVR, allow us to quickly create affordable custom products.
We take pride in the high quality of our designs and manufactured products. Our focus on quality, attention to detail, and collaborative design process ensures that the solution we deliver will meet or exceed your expectations.
Start your project today
Call us now at 503.684.8005 to discuss your project with an application engineer, or tell us what you need by by filling in the online form below.
Tell us about your project