MPEG/MJPEG frame grabber plus audio encoder | Model 314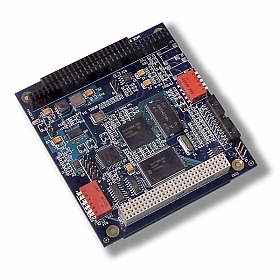 Real time MPEG-4,2,1 MJPEG plus audio encoder
Built-in motion detection
Uncompressed preview through PC/104+
On screen display of text
Two synchronized audio input channels
Fast Windows stream player available
Description
Sensoray's model 314 is a low-cost MPEG-4/2/1 and MJPEG frame grabber that captures full-frame (720 x 480) video at 30 frames per second. Uncompressed video is available through the PC/104+ bus for previewing. It also has two synchronized audio input channels and on-screen text display (OSD).
Advantages of Compression
MPEG and MJPEG data reduce the amount of memory required to store full-motion video. The compressed data requires a smaller transmission bandwidth. MJPEG data is typically compressed by a factor of 20, while MPEG-2 and -4 are compressed by a factor of 100. Image compression makes it possible to transmit 30 frames/second of MPEG video over the PC/104+ bus. The hardware compression circuit uses a motion estimation algorithm to produce smooth images from interlaced cameras.
Uncompressed Capture
Model 314 can function as a conventional frame-grabber by supplying uncompressed video with low latency and snapshots of single frames. A lower-cost version, 314NC, is available without the compression circuitry and the on-screen display. It uses the newest 9-bit digitizer technology, plus an adaptive multi-line comb filter to produce higher quality images than those using BT878 technology.
On-Screen Display
A 96-character buffer is available for adding text to each frame. The text is within a transparent box that may be positioned anywhere within the frame. This function is not available on the 314NC.
Motion Detection
The Model 314 performs motion detection in three user-programmable regions of interest. For each separate region of interest, the user can set up different motion detection sensitivity. Within the regions of interest, motion can be further localized to a 16x16 pixel block.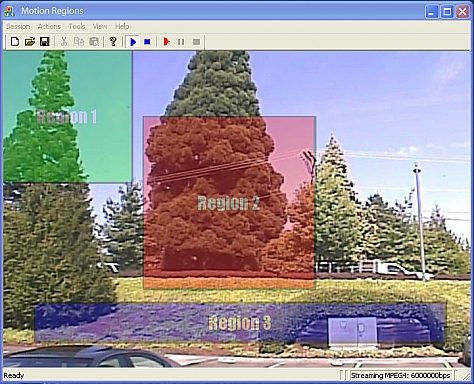 Audio Multiplexing
Digitized audio from the 314 is multiplexed into MPEG stsreams by a Sensoray-supplied software in SDK. Hence, the Model 314 performs A/V multiplexing, as do models 516 and 616. External signals connect to the 314 via a 24-pin header. Sensoray's optional 314TA video termination board provides BNC connections for the 314's composite video inputs.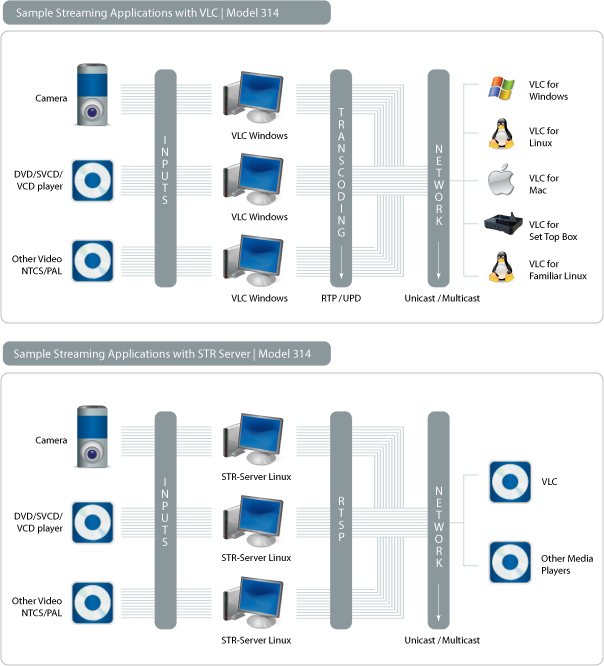 Specifications
Function
Video Input
4 multiplexed input channels
2 S-Video or 4 Composite
Maximum Resolution
Full-D1
NTSC 720x480 (at 30 fps)
PAL 720x576 (at 25 fps)
Supported Resolution
D1.N, D1.P, D.5
SIF, 2SIF, 4SIF
CIF, QCIF, SQCIF, 4CIF
VGA, QVGA, QQVGA
Dimensions
(W x H): 3.550 x 3.775 inches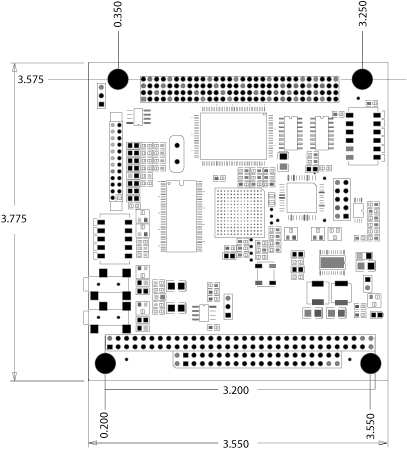 Pricing & Ordering